A Guide to Air Chartering in China: Exploring the Country's Skyways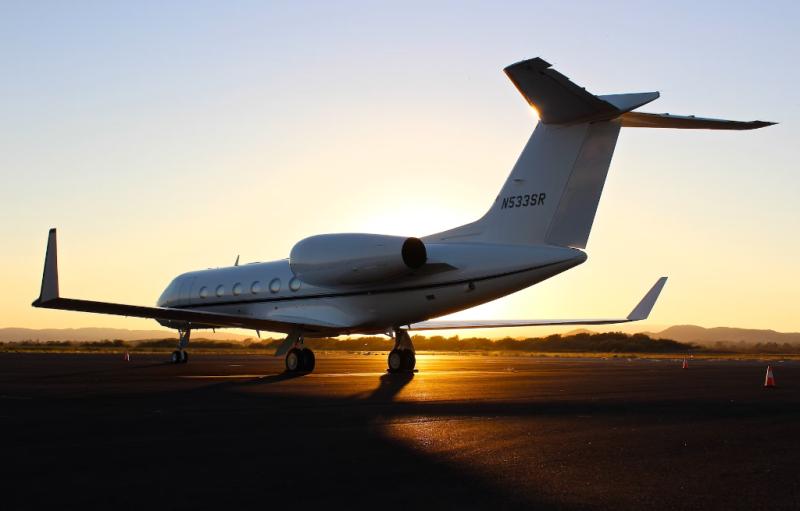 Exploring China by air offers a unique and exhilarating experience, allowing you to take in the breathtaking landscapes, bustling cities, and ancient culture in a way that is simply not possible from the ground. Air chartering in China is becoming increasingly popular for both business and leisure travelers, and with its rapidly expanding aviation industry, it is now easier than ever to access this exciting form of travel.
This guide will provide an insight into the benefits, options, and regulations associated with air chartering in China, giving you the information you need to make your journey through the skies of this fascinating country a truly memorable one. So, let's take to the skies and explore the wonders of China by air!
Types of Aircraft Available for Charter in China
One of the key advantages of air chartering in China is the wide range of aircraft options available. Whether you're looking for a small plane for a short business trip or a large jet for a luxurious family vacation, you're sure to find an aircraft that meets your needs. The most popular types of aircraft for chartering in China include helicopters, private jets, and turboprops. Each type of aircraft has its own advantages and disadvantages, so it's important to carefully consider your needs and budget before making a decision.
Helicopters are a great option for short-distance travel, as they are able to land in many more locations than traditional planes. They are also incredibly versatile, making them suitable for a variety of tasks, from aerial photography to medical evacuations.
Private jets provide a luxurious and comfortable experience, and they are ideal for longer trips, as they typically have more space and amenities than other aircraft. Turboprops are a cost-effective option for shorter distances, as they are more fuel-efficient than other types of aircraft and can land at smaller airports.
No matter which type of aircraft you choose, you can be sure that you will be provided with experienced and knowledgeable pilots and crew, as well as the highest safety standards. Air chartering in China is highly regulated, and all aircraft must adhere to strict safety requirements.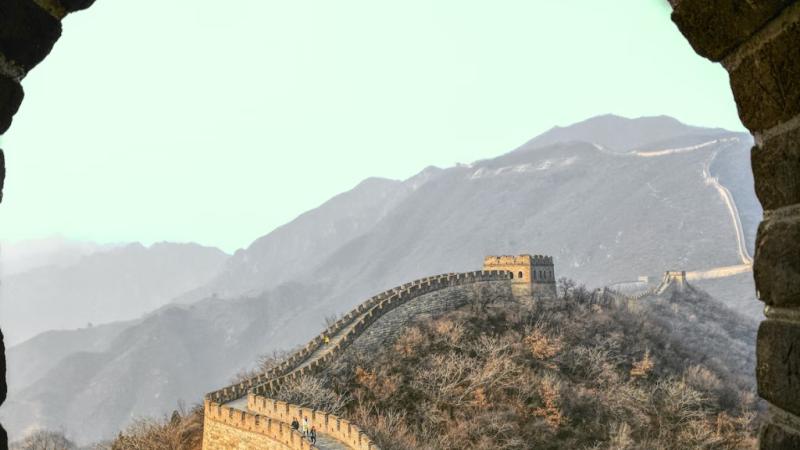 Popular Air Charter Destinations in China
China is a vast and vibrant country, and there is no shortage of destinations to explore by air. Some of the most popular air charter destinations in China include the cities of Shanghai, Beijing, and Guangzhou, as well as the spectacular natural beauty of the Himalayas, the magnificent Yangtze river, and the awe-inspiring Great Wall of China.
Shanghai is a bustling metropolis, offering a wealth of cultural and architectural attractions, from the iconic Bund waterfront to the majestic Yu Garden.
Beijing is the country's political and cultural center, boasting iconic landmarks such as the Forbidden City and the Temple of Heaven.
Guangzhou is the third largest city in China and is renowned for its vibrant nightlife and delicious Cantonese cuisine.
The Himalayas offer breathtaking views of snow-capped peaks and lush valleys, while the Yangtze river is a natural wonder, stretching for over 6,000 kilometers.
And of course, the Great Wall of China should not be missed, as it is an incredible feat of engineering and one of the most famous landmarks in the world.
How to Choose the Right Air Charter Company in China
When it comes to choosing an air charter company in China, there are a few key factors to consider.
Firstly, you should check the company's safety record and make sure they are certified by the Civil Aviation Administration of China (CAAC).
It's also important to ensure that they have a good reputation and experience in the industry, as this will give you peace of mind that your flight will be safe and enjoyable.
You should also consider the cost of the charter, as prices can vary significantly depending on the type of aircraft and the destination.
It's important to compare different companies and make sure you are getting the best value for your money. Finally, it's a good idea to read reviews and talk to people who have used the company before, as this can give you an insight into their level of service.
Tips for Making the Most of Your Air Charter in China
Once you have chosen an air charter company, there are a few easy tips for making the most of your experience.
Firstly, it's important to plan ahead and make sure you have a clear itinerary for your trip. This will help you to stay on track and make the most of your time in the air.
It's also a good idea to bring snacks and drinks on board, as food and drinks can be expensive in China. You should also make sure that you have the necessary visas and travel documents, as well as enough cash to cover any unexpected expenses.
Also, if you want to use the internet during your trip, you should know that many foreign websites are not available in China. You can install a VPN that works well in China before your trip. You can search for VPN推荐 in Chinese to find some good VPNs.
Lastly, it's a good idea to dress appropriately for the climate, as temperatures can vary significantly depending on the region.
Conclusion
Air chartering in China is a great way to explore the country's vast and varied landscapes. With the right information and preparation, you can make the most of your experience and create memories that will last a lifetime. So, why not take to the skies and experience the wonders of China from a whole new perspective?